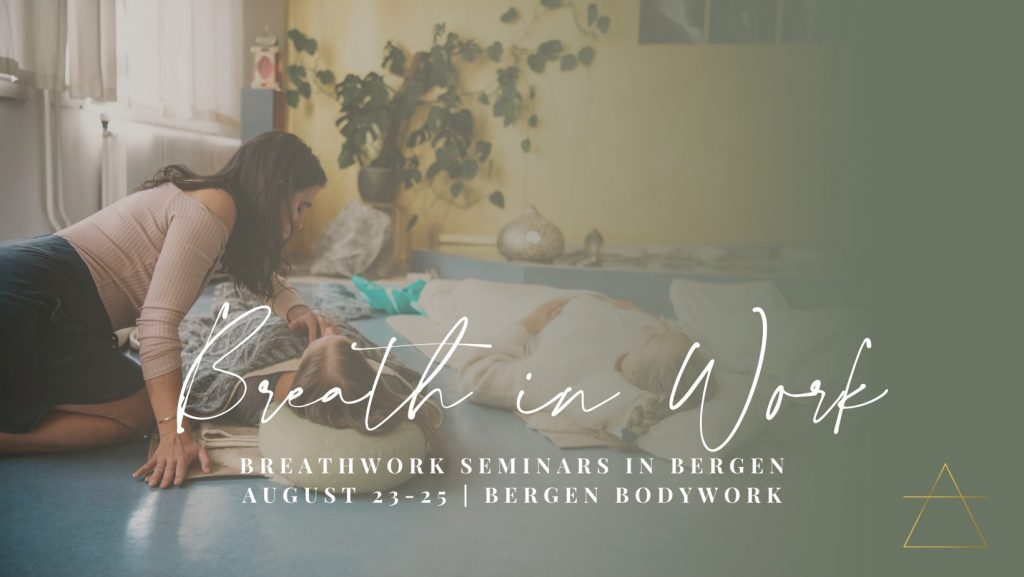 BREATH IN WORK is a 3-day series of Breathwork seminars led by Elisabeth Finocchiaro
——————-
Dig Deeper. Learn more about Breathwork.
Learn about Breathwork, how you can make use of it in your career in the wellness industry and experience a deep Breathwork session.
Breath in Work is a seminar series for coaches and those wanting to learn more about Breathwork. Each day you will learn about the fundamentals, join a full guided Breathwork session, and be able to ask relevant questions about the subject.
——————-
Elisabeth is an established professional with many years of experience in the field. She has worked alongside Dan Brule, is an experienced coach and educates Breathworkers in her certification program.
Each day Elisabeth will be speaking on a different theme relevant within the wellness industry ranging from bodywork, meditation, mindset and trauma.
——————-
Join 1, 2 or all 3 events.
17:00 – 21:00
Day 1 – 23.08 | Body and Movement
Day 2 – 24.08 | Trauma and Healing
Day 3 – 25.08 | Mind and Meditation
Only 15 spots are available for each day making these seminars calm, intimate and providing plenty of space and time for questions.
——————-
Each day we will cover a different topic giving you insights, practical understanding and applicable Breathwork techniques.
You will be led through a deep connective Breathwork Session and get first-hand experience on how Breathwork can significantly enhance your life and professional offers.
——————-
Looking forward to breathe with you!
With love,
Elisabeth Finocchiaro