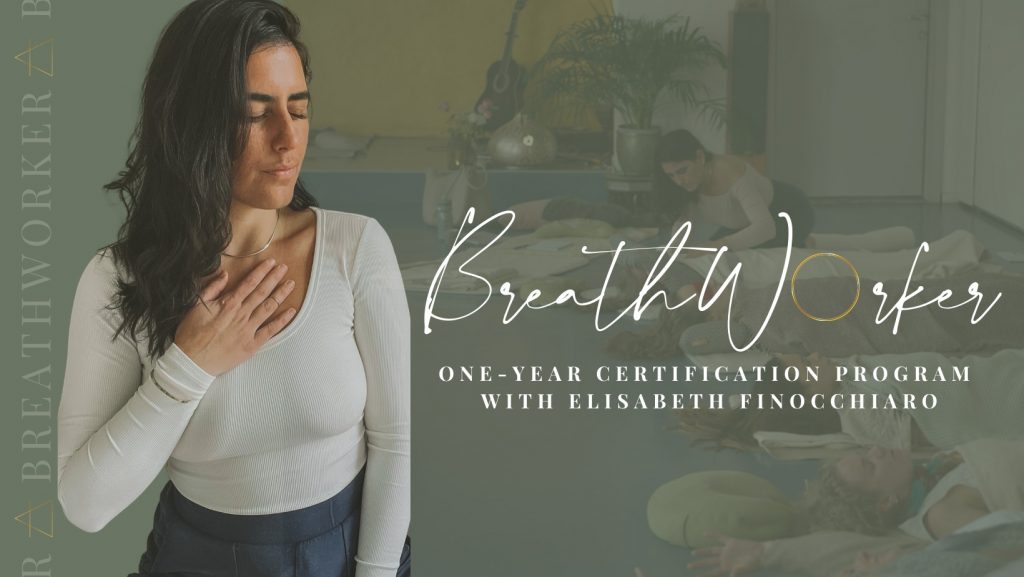 Become a Certified Breathwork Professional
Breathworker is a 10-month immersive certification program that includes:
➤ 6 in-person weekend trainings
➤ Self-study video training material
➤ Monthly online group-coaching calls
➤ Private mentorship support from Elisabeth
➤ Compulsory training reports and evaluations
➤ An all-inclusive certification retreat in June 2023

The demand for qualified Breathwork professionals keeps increasing as more people seeks to find meaning, improve their daily habits and enhance the quality of their lives.
Professional opportunities are present across industries: Therapy practices, coaching organizations, corporate institutions, professional retreats…
The digital landscape is also open and primed for Breathworkers: Online courses, marketing platforms and social media all present continuous opportunities for displaying and expanding your Breathwork practice.
The Breathworker Certification Program will teach you how to claim your space in the wellness industry: The structures, practices and inner workings of becoming a well-rounded and competent Breathwork Professional.
It is and experience that will serve you for a lifetime, both personally and professionally.
Feel free to reach out with any questions!
-12 spots only –
With Love,
Elisabeth Finocchiar